Static Media provides advertisers 100% Share of Voice making these formats hard to miss with shoppers. Strategically positioned in high traffic zones, these large format static offerings are designed to maximise shopper engagement and influence their buying decisions on the path to purchase.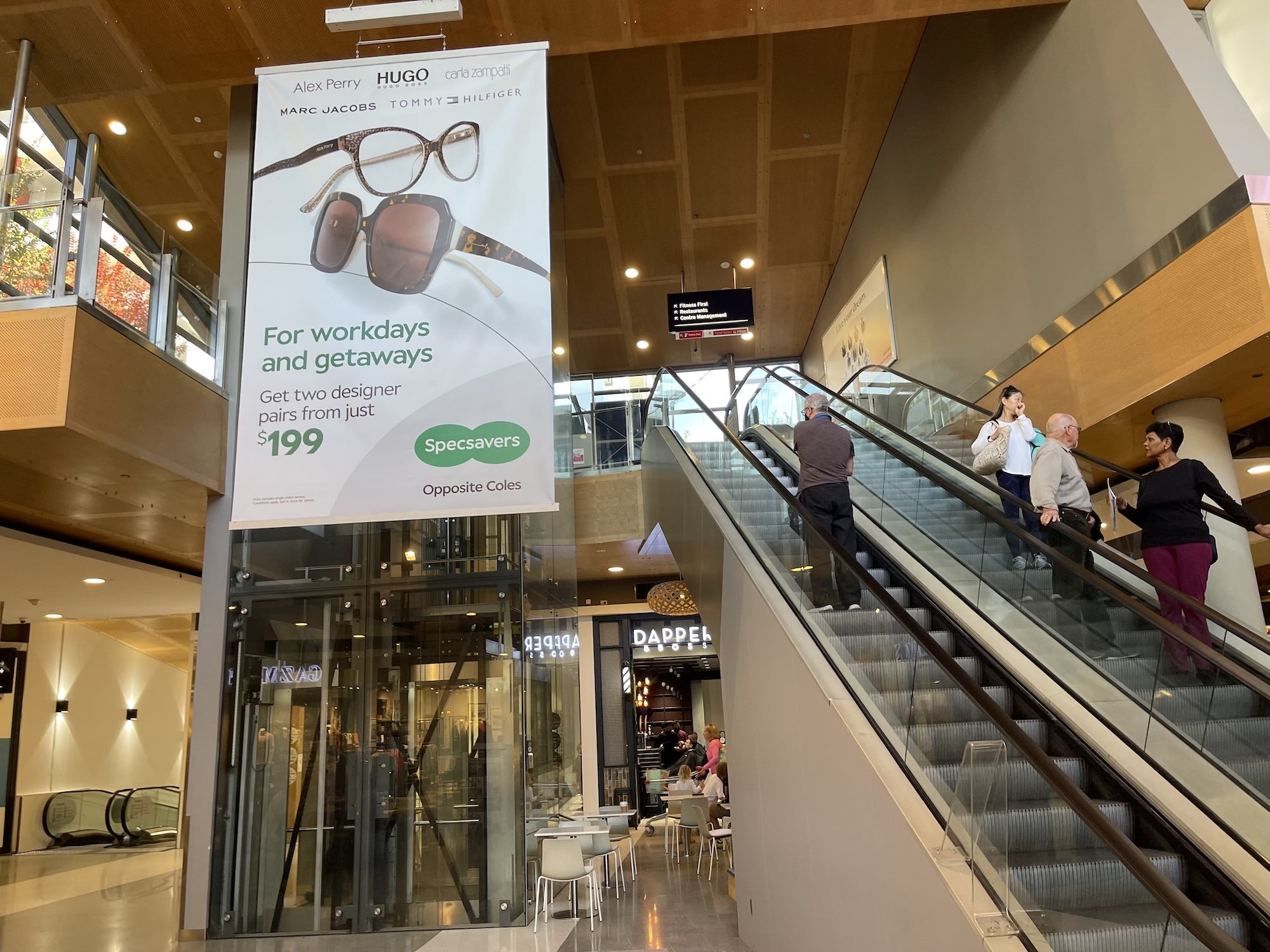 These spectacular banners are centrally positioned in high traffic areas and make a big impact with shoppers.
Entrance door decals are large, visually impressive and impossible to miss as you approach them.
Perfect for making a huge statement while capturing the attention of shoppers travelling between floors.
Floor decals are strategically located in key zones to ensure maximum visibility with moving audiences.
Table Tops in food courts provide an opportunity to reach a relaxed and captive target audience.
Lift door decals become a strong focus with shoppers as they are obliged to stop and wait before continuing their journey.
Glass lift wraps are available in selected centres and provide an opportunity to really dominate any shopping precinct.
These giant hoardings become available during tenant transitions and are highly visible with shoppers.
A cost effective means to target a niche audience with a message that has relevance to this environment.
Whether it's a brand or a retailer touching all the human senses in an activation is the purest form of marketing.
We'd love to hear from you
Send us a message and we'll respond as soon as possible.